Point Creative places 'Branding Better Business' at its core. It's our mission, our mantra and our promise to you.

Branding Better Business headlines our strategic approach to branding. Honing Brand performance, Business ambitions and opportunities to achieve Better.
The benefit of this approach justifies every brand decision made, secures stakeholder belief and achieves a strong and distinct positioning to launch, grow or rejuvenate your business.
Branding Better Business Touchstones™
We've developed a systematic branding model that measures and evaluates our client's brand performance, its impact on business ambitions, and where opportunities to achieve better exist.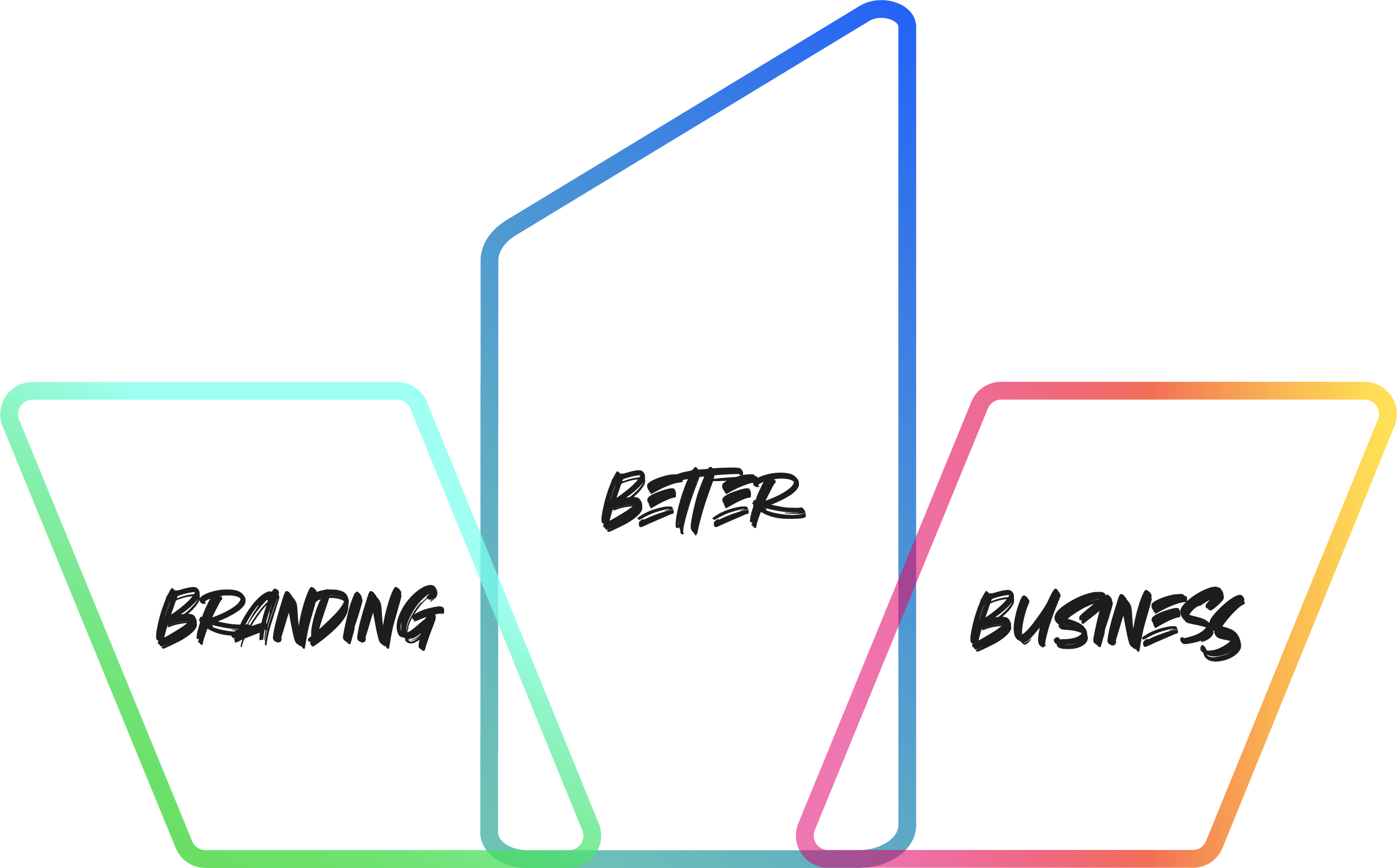 Branding
– External discovery of key stakeholders Buyers, Influencers, Competitors. (Secondary stake-holders are optional).
– Analysis, evaluation and insight measured against benchmark criteria
– Identified threats and opportunities.

Better
Opportunities to achieve better for 'Brand' and 'Business' form the Brand Plan to be actioned during the brand journey.
Business
– Internal discovery of business and key internal and connect- ed stakeholders
– Analysis and eval- uation of business ambitions, product portfolio, vision, mission, proposition, current performance – Strengths, weak- nesses.
We deliver the right balance of strategic and creative – finely tuned over two decades to ensure your brand delivers better business.
In better hands
You'll work directly with our strategic marketing and creative experts to receive a positive brand experience that's worth investing in. Learn more about us here.
We tailor every brand journey, scaled to business size, sector, situation and budget.
Get in touch to see how your journey might look or see our branding in action