ASDC (the Association of Science and Discovery Centres) brings together the UK's major science engagement organisations through its membership, aiming to realise the vision for a society where people of all backgrounds and in all parts of the UK are inspired and fully involved with the sciences.
Every year, 20 million people choose to engage with science at one of the UK's science and discovery centres, equating to 385,000 interactions every week.
We're very honoured to have played a part in this engagement over the years, and introduce our latest creative for a two-year-long national programme 'The Secret World of Gases'
Our brief was to deliver a brand that would engage, inspire and involve school-age children and their families with the amazing stories and science of gases. The programme itself investigates the latest innovations, dispels myths and explored how gases will be used for a greener future.
Working collaboratively with ASDC and their partners the Royal Society of Chemistry and BOC, the UK's biggest industrial and medical gases company, we fully supported their project process – listening to stakeholder input and presenting on-point ideas that made for easy realisation of the brand.
The chosen logo identity captures the fun and sometimes explosive spirit of the show, with extension comprising illustrated graphic assets that depict characteristics found in the air all around us.
The brand roll out has been immense across numerous deliverables that underpin the physical science centre shows. From the training handbook and social assets that have supported science centre team delivery, to public facing presentation graphics, set apparatus, pull up banners and lab coats.
Nine Science Centres around the UK delivered shows and activities as part of The Secret World of Gases, with highlights including a range of liquid nitrogen demos and a hydrogen-powered bus. The hands-on activities gave young people the confidence, curiosity and interest to continue to explore and ask questions long after they left the science and discovery centres.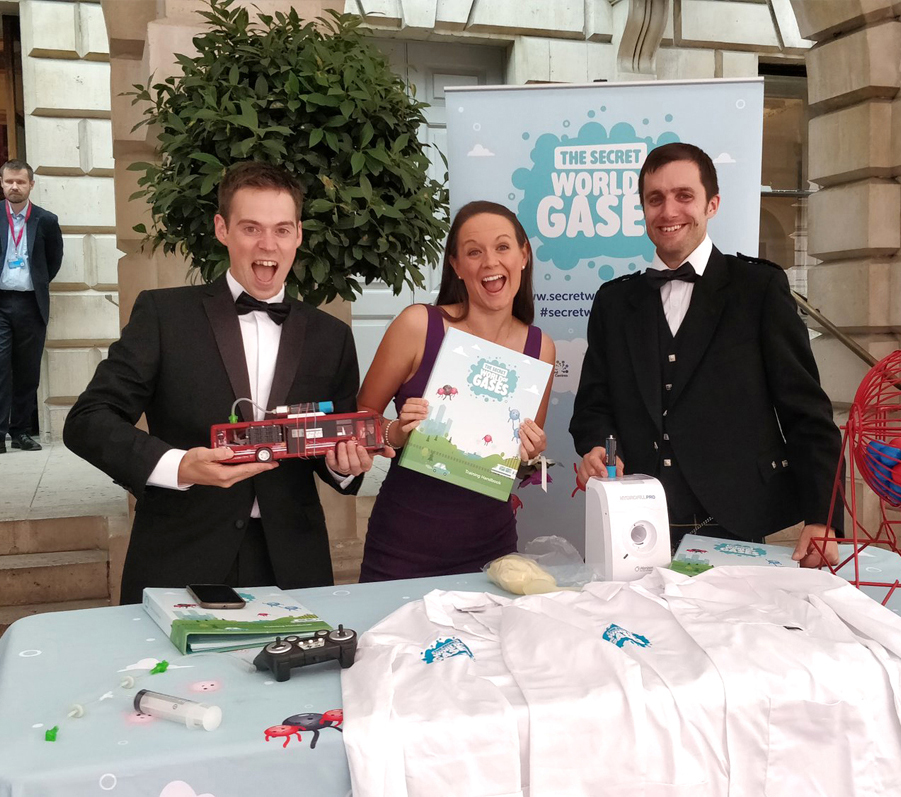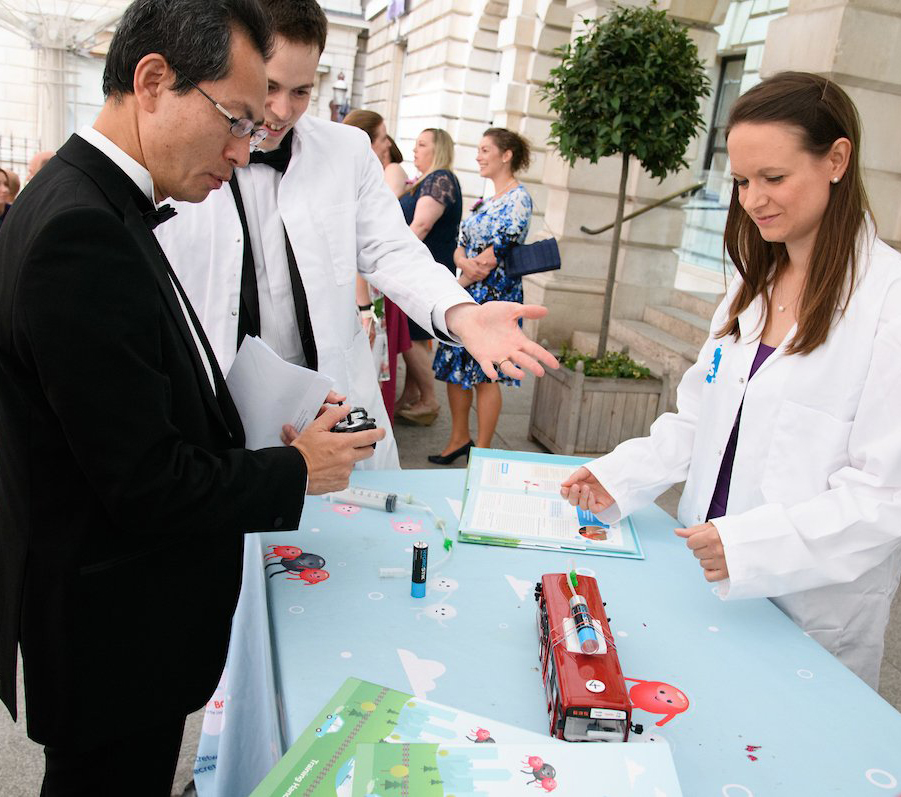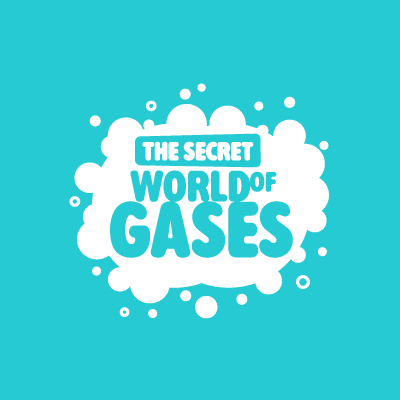 A major requirement of the programme was to achieve a greater depth & breadth in its reach, engaging a diverse audience in terms of geographic & demographics. The online presence successfully brings the Secret World of Gases show into the homes of those that would otherwise miss out – enabling them to 'Meet the Experts', watch experiments, test their knowledge with an 'Amazing Gases' quiz or try their own experiments such as the 'Balloon-powered hoverboard'. There's also much more to extend the experience for children that have visited the show and are eager to learn more about this secret world.
Check out secretworldofgases.org  #secretworldofgases
The programme reached 106,261 children and families. What a result!
Dr Penny Fidler, the Project Director and CEO of ASDC said:
"We are delighted to have selected nine fantastic Science Centres to deliver this inspirational national programme focusing on chemistry, gases and sustainability. If we truly want our nation's young people to be inspired and motivated by science and consider it as a career for their future, we need to give them imaginative and creative hands-on opportunities like these so they can see how enjoyable the questions and challenges of real science are."
Jon Edwards of the Royal Society of Chemistry said:
"From climate change to cooking dinner, the chemistry of gases is part of everybody's everyday life. For decades, the Royal Society of Chemistry and BOC have shared the goal of inspiring people with this science that is sometimes invisible, but always around you. We are delighted to be working together with BOC, ASDC and the nine selected Science Centres to help thousands of people around the country enjoy these stories and reveal the many roles of gases in their lives."
Stephen Windsor-Lewis of BOC said:
"BOC/Linde are passionate about education and about demonstrating – to young people in particular – just how ingenious, inspiring and important industrial gases are to life today and life tomorrow. I'm delighted that this programme will be delivered nationally by such excellent Science Centres and we look forward to seeing these exciting experiments in action throughout the UK."
The Science Centres that delivered the project were:
Aberdeen Science Centre
Eden Project, Cornwall
Eureka! The National Children's Museum, Halifax, Yorkshire
Glasgow Science Centre
International Centre for Life, Newcastle
National Space Centre, Leicester
Techniquest Glyndŵr, Wrexham
W5, Belfast
Winchester Science Centre
I worked with Point Creative on various creative projects, and was constantly and consistently impressed with the infectious enthusiasm they brought to the table, delivering fantastic outputs to an incredibly high standard. From creating wonderful gas molecule characters to resizing the Moon as necessary, nothing was too much trouble, they were flexible and a pleasure to deal with throughout!
Andy McLeod – Special Projects Manager @ The Association of Science and Discovery (ASDC)