Oxford University Public Facing Website – Oxford Sparks
Oxford Sparks is home to The University of Oxford's huge array of amazing science research – shared with everyone (persona name 'Curious Spectators') through publicly open, fun and accessible content.
It's 'Big Questions Podcast' answers those curious thoughts often popping into our minds including 'Could chocolate go extinct?' and 'When did dogs become our best friends?' (yes, Oxford University researchers really study this!) as well as longer video micro-documentaries delving deeper, such as 'A New View on Cancer'.
Accompanying its new brand identity launch, the comms team commissioned us to revamp their primarily video driven website, with the aim of greater inclusivity. – Delivering a platform that supports mobile-first viewing and makes it easy for viewers to search, browse and be guided to the vast array of science content before them. Think Youtube with nothing but expertly curated content to satisfy science curiousness.
Most importantly, the website needed to comply with latest Public Sector Bodies website content accessibility standards, ensuring audiences of any ability can enjoy the vast array of content across video, podcast and written mediums.
We began the mammoth task of collating the existing content – planning the user journey, considering varying user behaviours and possible entry points. This resulted in completely re-structuring the navigation and search hierarchy from three separate collections into a single source of quick-to-click content. – A huge improvement compared to the previously sprawling counterpart.
Overcoming perception hurdles faced surrounding The University of Oxford serving only the high-brow, we developed a messaging framework that appeals to the mainstream public demographic.
'Science is…' represents the openness of science. – It is everywhere, a part of everything and, for everyone.
The messaging is unique and engaging, relatable and easy for the in-house comms team to apply when adding new content, e.g. 'Science is… Investigating Earth's Ancient History', and 'Science is… Monitoring Seabirds'.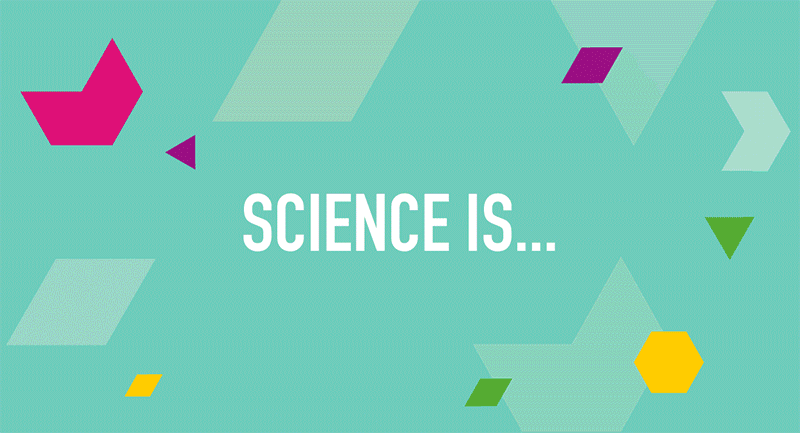 It also acts as the key search prompt featured site wide, calling out to users 'Science is Everywhere… Start here'.
Brand extension forms a strong presence across the website, introducing 'Spark' graphics for key content panels, and iconography used to draw the eye to specific content as users scroll the page.
This project is a great example of client-agency collaboration. The client was clear and thorough with their briefing, and entrusted us to lead on how best to position their new website and achieve their objectives.
In addition to meeting the brief, we recommended ways of growing audience loyalty and encouraging repeat visits as their go-to hub of inspiring science.
We developed the 'Top 10 Sparky Shortlist' – an email feed of showcased content, supplied to the client as a pre-designed template enabling easy curation of latest videos, podcasts and articles without too much time commitment. Setup within an integrated HubSpot CRM platform, it automatically links subscribers (saving manual data export) and lays the foundation for advanced data insight and content strategies utilising dynamic personalisation of landing pages and content curation aligned to user behaviours when the client is ready to leverage its potential.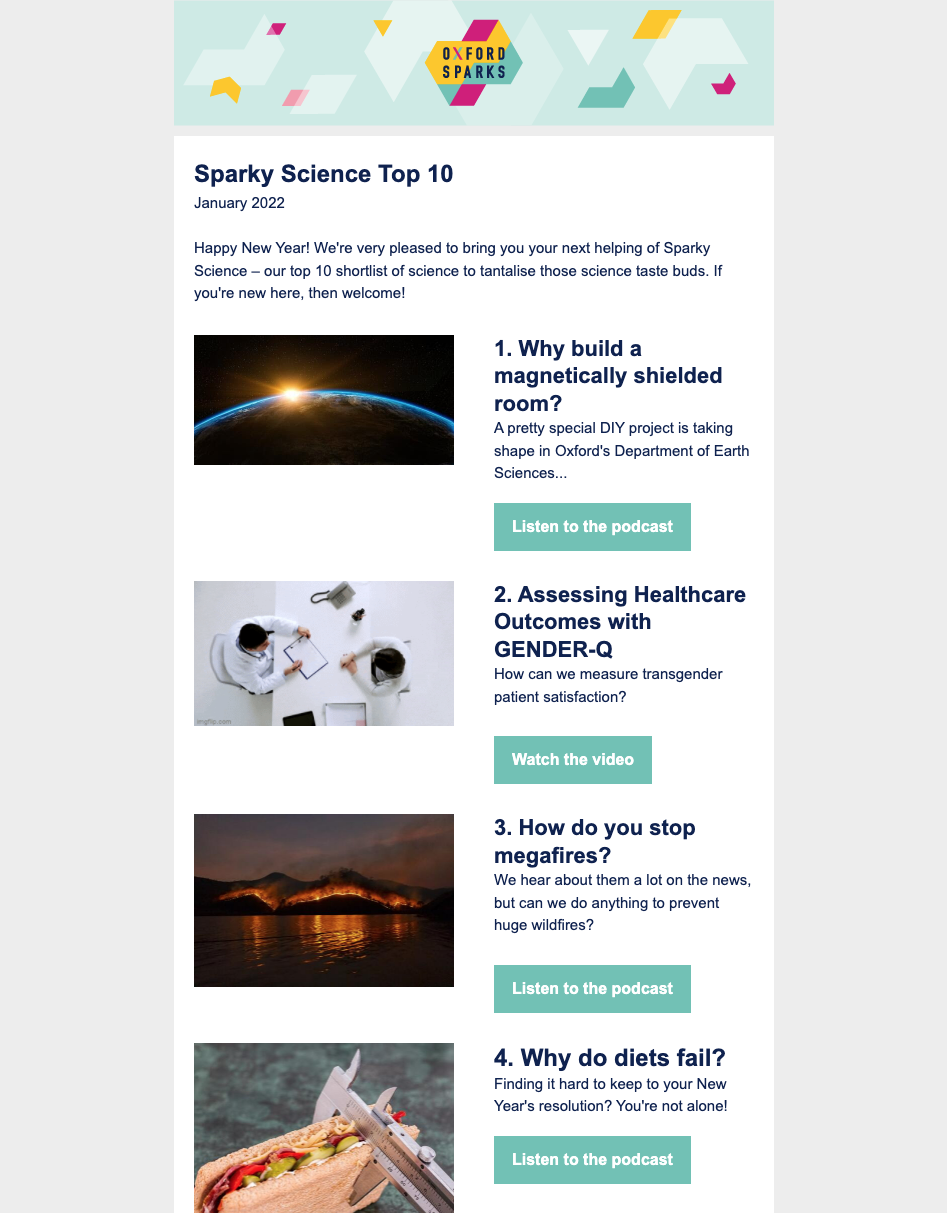 Working with Point Creative was an absolute pleasure! The team were always friendly and enthusiastic, and grasped our vision for the new website immediately. One of the reasons we chose Point Creative was for their expertise in branding and digital marketing (in addition to their expertise in web development), and they didn't disappoint, suggesting many ideas to increase engagement with our target audience. Huge thanks to Melanie, Steve and the whole team for their patience, kindness and energy throughout the whole project. We are delighted with our new website!
Dr Fiona Jones, University of Oxford, Research Communication Officer & Penguinologist