ASDC (the Association of Science and Discovery Centres) brings together the UK's major science engagement organisations through its membership, aiming to realise the vision for a society where people of all backgrounds and in all parts of the UK are inspired and fully involved with the sciences.
Every year, 20 million people choose to engage with science at one of the UK's science and discovery centres, equating to 385,000 interactions every week.
We're very honoured to have played a part in this engagement over the years, and introduce our latest creative for a two-year-long national programme 'Operation Earth'!
Our brief was to deliver a brand that would engage, inspire and involve school-age children and their families with The Natural Environment Research Council's (NERC) world-leading environmental science research. Think climate change, conservation and yes Boaty McBoatface! ️
Working collaboratively with ASDC and their partners Dynamic Earth, Eden Project, Natural History Museum and NERC, we fully supported their project process – listening to stakeholder input and presenting on-point ideas that made for easy realisation of the brand.
The chosen logo identity captures the fun and explorative spirit of the show, with extension comprising illustrated graphic assets that depict characteristics found in the natural environment.
The brand roll out has been immense across numerous deliverables that underpin the physical science centre shows. From the training handbook and social assets that have supported science centre team delivery, to public facing presentation graphics, set apparatus, pull up banners, bug mats, a crystal-maze-inspired air tent, and not forgetting Earthy – the show's fun mascot for children to interact with and assess his health status.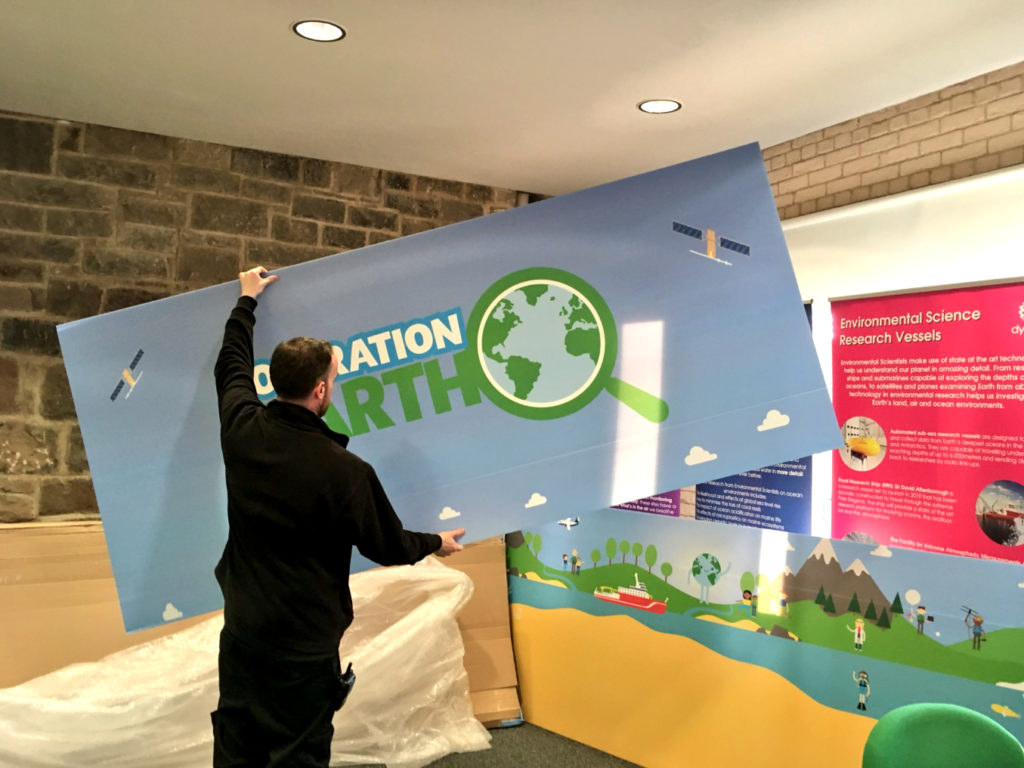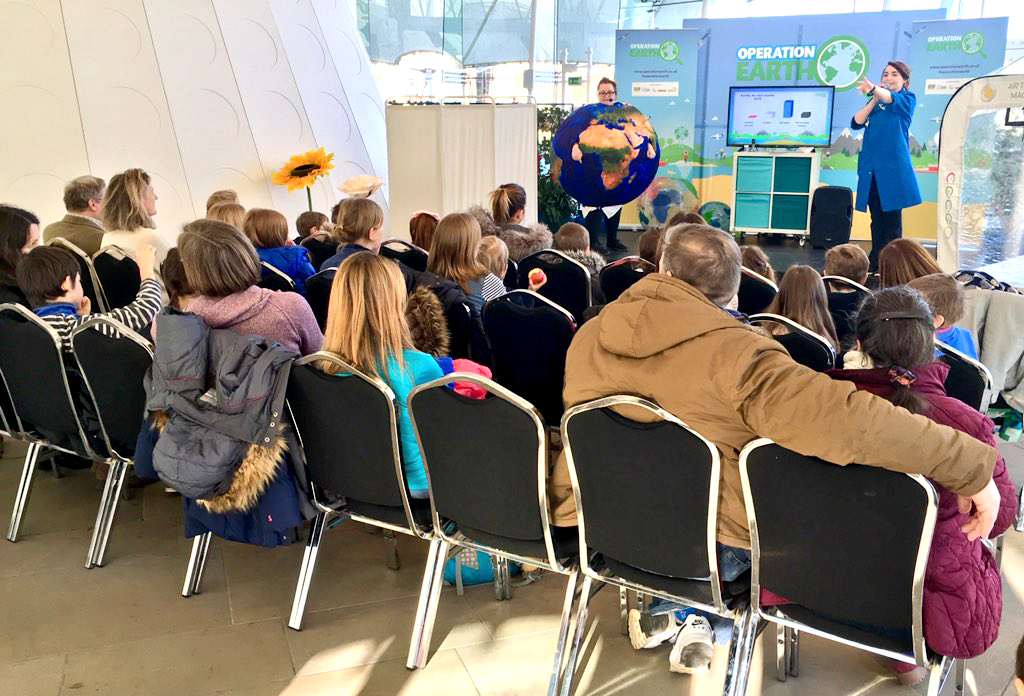 A major requirement of the programme was to achieve a greater depth & breadth in its reach, engaging a diverse audience in terms of geographic & demographics. The online presence successfully brings the Operation Earth show into the homes of those that would otherwise miss out – enabling them to 'Meet a Scientist', see 'Science in Action', or 'Try Out' their very own bug survey. There's also much more to extend the experience for children that have visited the show and are eager to learn more about their fascinating world.
Check out operationearth.co.uk  @Operation_Earth
At NERC we are thrilled that environmental science is at the heart of this national engagement programme. Our science reaches across the globe and into all parts of our daily lives. This programme gives young people and families a hands-on way to get involved with some world-class NERC science and see how it is relevant to them. We hope everyone who takes part will be inspired to get involved in the debate around environmental science as a great way to help solve some of our big future challenges.
Alison Robinson
NERC's Director of Corporate Affairs